Contemplative Times, Issue # 5
The Newsletter of Meditation Chapel
The Meditation Chapel Vision
Meditation Chapel nurtures unity and world peace through the sharing of divine stillness and sacred listening. We support groups of all faith traditions in offering and sharing the contemplative experience through the sacramental use of technology.

---
Letter from the Editor
"Life is not always perfect. Like a road, it has many bends, ups and down, but that's its beauty."
― Amit Ray, World Peace: The Voice of a Mountain Bird
Landscape: An expanse of scenery, usually extensive, that can be seen from a single viewpoint.
When I was young, one of my career considerations was that of a cartographer. Maps excited and intrigued me. I loved tracing the raised terrain on my grandfather's topographical metal globe. The delineations between countries and counties marked by boundary waters and mountain ranges held great mystery.
In some ways, I have become a cartographer over the years of life. Journaling often, I have kept a record of travels through myriad spiritual geographies – some dark and treacherous, others light and joyful. In most anyone's spiritual landscape there may be valleys, formidable mountain ranges, deep and dark caverns, lofty lakeside plains, murky swamps, and most any other type of terrain.
Within recent years, my landscape has expanded exponentially; its spaciousness brought about by contemplative practices in our community of love, and the Spirit's guidance to integrate it all. The transformation within my soul's geography is tangible, visible, and can be seen from a particular vantage point. Both my inner and outer landscapes continue to deepen into a beautiful reality as Meditation Chapel pioneers its way through online contemplative practices and community-building.
Pondering one's contemplative landscape is a great spiritual exercise. It is replete with awe-inspiring experiences, reminders of having traveled through seemingly impenetrable environments, and numerous markers of soul-changing adventure.
Considering a community's contemplative landscape evokes similar views: where we began, what we have moved through, and what is yet to come.
So it is with this issue of Contemplative Times. Contributors Thelma Rogers and Allan Gajadhar explore their own landscapes and what their travels have come to signify on their spiritual journeys. Roger Sessions shares our common terrain at Meditation Chapel and muses on how it is changing the contemplative landscape in our time. Robert Lalor offers an invitation to journey into the landscape of the Gospels of Christ with Fr. Vincent Pizzuto. Art in word and image from our fellow meditators also contribute to our shared surroundings. Additionally we welcome Meditation Chapel's new facilitators and groups, and provide notices for special events and classes.
As you peruse through the offerings in this issue, may you notice your own landscape – where is your green grass, winding rivers, purple meadows, thick-canopied forests, deep seas, and vast open spaces?
Lastly, this is the one-year anniversary of Contemplative Times. I bow deeply to all the contributors so far, and those yet to come.Thank you to all who have emailed a kind gratitude or mentioned you liked the newsletter to me in a meditation session.  A special note of gratitude to Pamela Begeman, Robert Lalor, and Roger Sessions for their many contributions and continued encouragement. It is our entire community embodied and represented here in this newsletter, and it is our community that makes it possible. If you have something you think would work in the next issue, please do contact me at laura@meditationchapel.org.
As always, thank you all for being here.
Laura Waters, editor Contemplative Times
---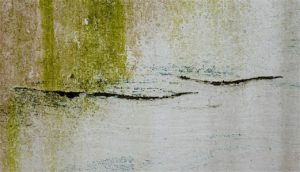 Join in the 28th annual Contemplative Outreach United in Prayer Day, March 20 -21, dedicated to "Healing Divisions."  There are three ways to participate.  Read more here.
---
A Brook Speaks by Patti Couch
Walking across the bridge
I never noticed before
a stream of water down below
calling me with its beauty and lore
sparkles of tiny glitter
made my heart pitter pitter
Reflection of sunlight diamonds on the rocks
flowing gently into flowing docks
bringing out streams of delight
into nature's pure light
Realizing it's sending a message
to not despair with the world's plight
and I saw it in plain sight
the the Divine brings love and wisdom
through the flow of the brook's awe and beauty
thankful for the new-found wonder
bringing me strength and gratitude to ponder!
---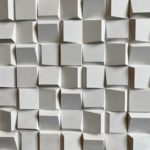 Online Lenten spiritual enrichment:
Guidelines for Christian Life, Growth, and Transformation
A new Lenten online course from Contemplative Outreach
Wednesday, February 26 – Saturday, April 11
In the back of Open Mind, Open Heart, the seminal book by Thomas Keating (1923 – 2018) published in 1986, he lists 42 guidelines which he described as a "tentative effort to restate the Christian spiritual journey in contemporary terms [and] provide a conceptual background for the practice of Centering Prayer." The intention of this course is to ponder and pray these guidelines together from a contemporary perspective for your Lenten journey. Read more.
---
If you have not yet experienced our Fr Vincent's meditation group, you are in for an awesome treat, which those of us who have joined know well. In these sessions, which occur at 7:00 PST (15:00 GMT), Fr Vincent guides us through his book Contemplating Christ: The Gospels and the Interior Life, in bite-size chunks, which allows for contemplative chewing.
Fr Vincent has been a tremendous blessing to me. Through his book and his meditation groups, he has gently extended to me an invitation to leave my "playpen"; to realize that God is not the Father that the church told me He was and which I was happy to accept – after all playpens can be very comfortable. But in a playpen one is not free to model and to invite others to become all that God created us to be – images of Christ or, as Fr Vincent puts it, active participants in the incarnatio continua.
If you are hesitant because you have missed some or all of these sessions so far, all of Fr Vincent's talks are recorded and available at https://meditationchapel.org/fr-vincent-pizzuto/. Fr Vincent has added an extra 30 minutes to these sessions to focus on the weekly Spiritual exercises that he sets. These sessions are also recorded, so you may enjoy them at times convenient to you.
If you haven't yet, why don't you come and see?
contributed by Robert Lalor
---
A Path of Shared Intent by Allan Gajadhar
My meditation practice represents a deepening of my 'conscious contact' with God, the ultimate Divine. There are so many insights I have been granted from my practice; and the sacred sharing in the Meditation Chapel has been a fundamental component.
I have been practicing Centering Prayer for a little over 4 years. In the years prior, my life had become untenable, and I was desperately in need of a spiritual solution, although I did not know it.
A pastoral friend introduced me to Centering Prayer, and the local group – Contemplative Outreach of Northern Virginia – that meets weekly at his church. The group had a special visitor that day, Fr. William Meninger, one of the three Trappist monks, including Thomas Keating, who founded the modern practice of Centering Prayer.
I remember a couple of things clearly from Fr. Meninger's talk. First, he mentioned the "Cloud of Unknowing," the anonymous medieval guide to contemplation that inspired our practice of Centering Prayer. He identified the truly essential passage in the entire work, at the beginning of Chapter 3:
"This is what you are to do: lift your heart up to the Lord, with a gentle stirring of love desiring him for his own sake and not for his gifts.
Center all your attention and desire on him and let this be the sole concern of your mind and heart. Do all in your power to forget everything else, keeping your thoughts and desires free from involvement with any of God's creatures or their affairs whether in general or in particular." -The Cloud of Unknowing, Chapter 3
Second, he told me that when I center, and when I repeat the sacred word, to 'Put all my love into it,' and repeat it 'gently, like a feather being laid down.' This hasn't always been easy, but over time, I am starting to understand how and why.
My spiritual path has also been illuminated by the words of Thomas Keating and Richard Rohr – they are just men like me, but wiser.
To quote Keating- the first language of God is silence, all else is poor translation. The embrace of silence brings a stillness to my mind, and opens my being to the presence of God within. I truly believe what is written in the Gospel- the Kingdom of Heaven is within. The practice of meditation and the shared intent in our sessions on Meditation Chapel continually renew that Kingdom within me, in my 'inner room', and for that I am truly grateful.
Blessings be!
---
Yearlong spiritual enrichment: The Word of The Week is a weekly contemplative view into liturgy, with reflections and sometimes videos of Thomas Keating, and practice suggestions for daily life. Read more here, including samples of past emails.
---
SKILLED IN DIGITAL OUTREACH?
The Steering Committee of The Meditation Chapel is looking for one or two people skilled in the ways of digital outreach, specifically using Google and social media ads.  If interested, please contact Pamela Begeman at pamela@coutreach.org.
The Contemplative Landscape
by Thelma Rogers
For me Contemplation is multi-faceted, there is no one way that I contemplate. By that I mean I have a number of ways which weave through my life as need arises lead by the Spirit. What is solid is my morning practise, even at 4am on a workday, I have a rendezvous with silence.
Waiting in silence, I try to adopt humble emptiness, where God speaks his own language directly to my brazen soul, brazen because it has the audacity to crave his presence now, in this moment, in this moment, in this moment, each moment tumbling into the other, until the moment becomes every moment. A prayer of silence in the half light. But I must wait, speak no word, form no thought, just Be. I must not even crave Him lest it take hold of my inner Being and obsession drive the Deep away towards the shallowness of my need.
Nature, at least in my heart, is the voice of the Creator singing out His creative love. There is no better place to contemplate and find Being than in raw creation. The beauty of created things, their voice in the rising, a snail trail glistening, heaviness of rock, lightness of twig snap, sharp air exploding in lungs expanding in the joy of life. Moving in this joy, fully awake, present to Being, joy in movement. Being itself being fully present. Here contemplation is within the movement, I am close, so close to the Creator through his creation, His created Word, the first Gospel. This I would like to call Active Contemplation, but I have to admit this is the first time I have named it.
Music, chanting, dancing, lectio are all means and ways of coming closer, closer to my inner imperative, my Beloved. At various times in my life I have used them all and am revisiting some with the Living School.
The Meditation Chapel is a special place for me. It has brought me to Contemplation in community. Sharing the silence introduces the "Third Person", by this I mean the non-dual, it is no longer ME and God. It is now Us; me, you and God. We are in a relationship of three, modelling the trinity, of which the Holy Trinity is the relational archetype more accurately prototype, as if God said this is how you need to relate, just like Me. In this living relationship of three, the Law of Three in operation, the sum of our separate parts, are greater than we would be as individuals. In this special relationship of Loving Three there is an outpouring of Creative Wisdom, we are all brought to a place beyond where we could be as conscious Beings on our own. This is the Spirit working amongst us within our Community of Love. There is no definitive yes or no; black or white field of perception; there is only a field of mutuality amongst us.
What place has all this in the World? What am I doing? What I perceive is that I have no choice it is an inner momentum, a call. It is the quietening of the mind so that I may be sensitised to the Will of God, the I AM within and without so that I may Act in the World. Most importantly without Silence God could not break through to lead me through the noise of this World.
I work as a Hospital Chaplain, my assistance dog Rhia works alongside me. My prayer as I start work is this:
Quieten me O God
Place within me the Christ Mind
Being slave and servant to All
In every heartbeat rise in me
Break open my rigid heart
Permit me to bleed as you do in your every Creative breath
Leave me not
Meet me in Silence.
Amen
---
WELCOME TO OUR NEW GROUPS AND FACILITATORS
Centering Prayer, with Guided Welcoming Prayer (in English). Mondays from 7:30pm to 8:30pm (Time zone: Hawaii). Location: Thomas Keating Chapel. Facilitated by Pulelehua Quirk and Margie Smith.
SPECIAL LENTEN MEDITATION. Monday through Friday in the Lenten season. 7:30am to 7:55 am (Time zone: Eastern Time US & Ca). Location: John Main Chapel. Facilitated by Laura Truax and Brent Bailey.
Oración Centrante (in Spanish). Saturdays from 6:30am to 7:30am (Time zone: Eastern Time US & Ca). Location: Thomas Keating Chapel. Facilitated by Fernando Actis.
Centering Prayer (in English). Sundays from 9:00pm to 10:00pm (Time zone: Eastern Time US & Ca). Location: Thomas Keating Chapel. Facilitated by Allan Gajadhar. 
Centered Focus Meditation Group. Saturdays from 9:30pm to 10:30pm (Time zone: West Central Africa). Location: Thomas Keating Chapel. Facilitated by Chinwe Ebele. Open to anyone who desires to live a God-centered life. Format: Welcome/Intro if few participants; Centering exercise (like deep breathing or body scanning); opening prayer/reading; meditation; sacred sharing; prayer point; closing. 
God Moments. Saturdays from 

11:00am to 12:00pm (Time zone: Pacific Time US & Ca). Location:

 Peace Chapel. Facilitated by Tom Amsberry. 

Our group seeks to come to a deeper awareness of the Divine Presence in our daily lives, leading to service to others as well as a deeper heart felt connection to ourselves, each other and our planet. Our focus is to create a "soul safe" place for participants from which to share and be heard. Our goal is to deepen Presence in contemplative silence and relational growth with any who come.
A warm welcome to our other "new" facilitators! – Shawn Denhe (Centering Prayer), Marcia Stoner, and Chris Maitland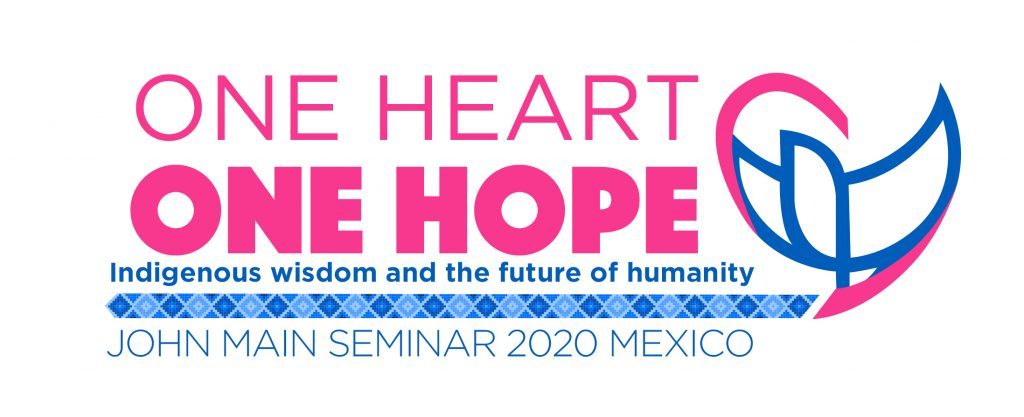 The 2020 John Main Seminar (WCCM) will be in Mexico City 22-25 October 2020.The theme is "One Heart, One Hope – Indigenous Wisdom and the Future of Humanity." Visit https://johnmainseminar.org/  for more information.
---
Meditation Chapel and the Future of the Contemplative Experience                                                  
by Roger Sessions
Vision: Meditation Chapel nurtures unity and world peace through the sharing of divine stillness and sacred listening. We support groups of all faith traditions in offering and sharing the contemplative experience through the sacramental use of technology.
Introduction
In February 2018, we launched Meditation Chapel (MC). Many meditators were sceptical; how could an online community be successful as a meaningful way to practice and connect? People, they said, had to meet in person to nurture the community relationships. Since then, we have grown to more than 2000 registered meditators and more than 60 groups offering meditation opportunities each week. It is clear that meditation communities can thrive online. You can read more about the history of the MC here.
If MC had done nothing more than prove that online meditation is viable, we would have made an important contribution to the world of meditation. However, it turns out that we have made several other contributions, some non-obvious and largely unanticipated. This article explores ways that MC seems to be influencing the future of meditation and community.
Traditional Contemplative Experience
In order to explore the influence of MC on the future of meditation, let's compare the organization of a typical MC group to a more traditional meditation group. In order to do this, I will compare the MC experience to my experiences with other contemplative communities.
I have had relatively long term relationships with two other contemplative communities before MC. The first was five years with a Buddhist group and the other was ten years with the World Community for Christian Meditation (WCCM). Both of these communities shared a number of characteristics which at the time were common for contemplative communities.
Both groups met in community once a week. Both the location and the time were fixed.
Both groups encouraged meditation twice a day. Since the groups each met once a week, this meant that the typical meditation experience was meditating alone.
Both groups came from a single faith tradition as interpreted by a single teacher. The first group came from the Buddhist faith tradition as interpreted by Joko Beck. The second group came from the Christian faith tradition as interpreted by John Main. At the time I was involved with WCCM, John Main had already died and Laurence Freeman had taken on the role of spiritual leader of WCCM. So in effect it was, for WCCM, the Christian faith tradition as interpreted by John Main as interpreted by Laurence Freeman.
Both groups used their teacher as the primary wisdom source. All of the group meetings that I can remember included writings from the group teacher(s). If other wisdom sources were used, they were secondary in importance.
Both groups included times of sharing, but the sharing was intended to better understand how to incorporate the teachings of the teacher into the life of the practitioner. It was not a time to bring in one's own insights except to explore how the teacher was positively impacting one's life. It was not a time to bring in insights from outside teachers except to show how these outside teachers reinforced the teaching of the group.
The Organization of Meditation Chapel
When MC first started, it was based on the traditional organization of contemplative groups. Groups were part of some particular contemplative tradition, mostly either WCCM or Contemplative Outreach (the community based on the teachings of Thomas Keating). These groups followed the patterns set by their physical groups. But there were a few crucial differences that have turned out to be quite important to the MC experience.
The first most obvious difference is that MC was designed from the beginning to support an online contemplative community rather than a physical contemplative community. Despite considerable scepticism, the online model has proven itself to be at least as good as the physical model, and, in many ways, better. As physical meetings become harder and virtual meetings become easier, the online model for contemplative community is only going to improve.
The second difference is that MC was seen from the beginning as a multi-faith platform. This meant that we would be hosting groups from not only WCCM and Contemplative Outreach, but also from Buddhist, Humanist, and as many other traditions as we could attract. Not only does MC support multiple faith traditions, but meditators are encouraged to attend groups from outside of their tradition. And since all groups are listed on a single, central calendar, it is easy to find out when different groups meet.
This multi-faith mindset was a significant departure from traditional contemplative communities. Within WCCM, for example, it was easy to find out when and where other WCCM groups met, but there was no hint of when or where groups from Contemplative Outreach met, even though both came from similar contemplative Christian traditions. As a result, very few WCCM practitioners outside of MC have ever experienced a Contemplative Outreach group and vice versa.
In MC, most meditators have experienced multiple faith traditions and many teachers. WCCM meditators regularly attend Contemplative Outreach groups and vice versa, and both frequently attend groups associated with neither tradition. For most, this has meant a richer understanding of the contemplative experience.
The third difference is that MC is seen as global rather than regional. Since meditators meet online, it makes little difference where meditators live. We frequently have groups with meditators from four or more countries meeting together. For many of us, this global awareness is profound. We often feel as if we are dropping a net of peace over the world.
The fourth difference is meeting time. Since the MC platform is open 24/7, we can have groups meeting at all hours of the day and night. Many of the MC meditators meet daily or more often with their online community rather than the weekly meetings typical of physical groups; this nurtures a much richer sense of community than is possible with weekly meetings.
The fifth difference is that at MC, we experimented early on with the concept of what came to be called Holy Listening. This is a 30-minute period following meditation in which people are invited to share what is happening in their lives and how this is informing their contemplative journey. We call this time period Holy Listening because we quickly discovered that deep listening nurtures deep sharing. For many of us, this period of Holy Listening is when we form our community connections and learn from each other. We have found that the wisdom we gain from this time of Holy Listening is at least as important as the wisdom we get from listening to the "official" wisdom teachers. Instead of being a community of teachers and students, MC is a community of explorers, where everybody is both a student and a teacher.
The Future of the Contemplative Experience
MC has benefited greatly from some amazing wisdom teachers, most especially, Thomas Keating and John Main. From them we have learned that a daily practice of silence and stillness brings a tremendous richness to our experience of the divine. From them, we have also learned specific techniques for bringing ourselves into silence and stillness.
MC has also learned new lessons from our own experience with online meditation. It is our belief that these lessons are not specific to MC, rather, they can be adopted by all contemplative organizations. While we don't expect all organizations to adopt all of these lessons, we do believe that the most successful contemplative communities will pay close attention to what we have learned in MC. To summarize, here are some of the ways we think MC's experience will impact the future of contemplation.
First, groups will leverage the internet for meeting online. We have found no downside to meeting online, and numerous benefits.
Second, contemplative communities will draw from many faith traditions. We have found that once people open themselves to multiple wisdom sources, that any one source seems restricted. As a bumper sticker says,"My God is too big to fit in your box."
Third, contemplative communities will encourage global participation, rather than drawing from small local audiences. There is something magical about meeting with people from all over the world. It opens up the horizons of the meditators while bringing a peaceful presence to the globe.
Fourth, contemplative communities will offer meetings at all times of the day and night. This makes it possible for meditators to meet in groups every day and even multiple times per day. This, we have found, is wonderful for nurturing the individual's practice.
Fifth, contemplative communities will migrate from the one-teacher/many-student model to the everybody-is-a-teacher/everybody-is-a-student model. Not only does this greatly increase the sources of wisdom, but it creates stronger bonds within the community.
To Summarize
The regular MC online group experience results in a community of love, where participants routinely practice deep listening, acceptance, understanding, patience, and receptivity with one another.
The time of sacred sharing is an important part of the spiritual experience. We learn there is more that unites us than divides us and that our sense of unity and oneness grows when connected to an intentional, global community.  We see the Spirit inspiring people with new ideas for spiritual enrichment and moving them to create experiments to serve the community in new ways.  We see people supporting and holding one another in compassion through difficulties.
This is what is possible when communities take to heart the lessons we have learned in MC. We see a great future for contemplatives, and we are in awe of how the Spirit is moving and growing each and all of us in this way.
---
I Am Silence
by Karl Young
I am Silence,
and You have fallen in love with me:
how truly Beyond Eternity Is Ours!
Silence loving Silence
You can see me,
though I am too sacred to behold.
You can hear me
Though I alight a flower like a silent etude.
You can kiss me
though I am too near.
And I?
I, You.
I am all gentleness You
awaiting
accepting
within myself
You.
And You?
You, I.
You will die of love if I die of love:
how truly Beyond Eternity Is Ours!
One Appetite, One Destiny, One Loving
Beloved loving Beloved
This is Silence.
This is where there are no poems.
Our Blaze, My Sweet. There is only Our Blaze.
Let Us Love In Silence
One Flesh
---
Copyright © 2020 Online Meditation Chapel, All rights reserved.