Contemplative Times, Issue # 1
The Newsletter of Meditation Chapel
The Meditation Chapel Vision
Meditation Chapel nurtures unity and world peace through the sharing of divine stillness and sacred listening. We support groups of all faith traditions in offering and sharing the contemplative experience through the sacramental use of technology.

---
WELCOME
A letter from the editor
"Meeting and meditating…is a journey of faith, of expanding capacity to love and to be loved, and so also an expansion of our vision of reality."
~ John Main, The Present Christ
Welcome to CONTEMPLATIVE TIMES, the Meditation Chapel newsletter! We honor the various traditions and practices you engage with contemplatively, and hope this publication companions your path.
Thank you for choosing Meditation Chapel as your online platform for contemplative practice and community. We appreciate your continued presence here. Meditation Chapel celebrates its one year anniversary this month, and this is possible because of you.
If you have not yet attended one of our sessions, we at Meditation Chapel hope you know you are invited and welcomed to join at a time convenient for you. We have ongoing groups practicing the John Main tradition of Christian Meditation, Centering Prayer, and other contemplative traditions. Here is a link to our Online Group Calendar: https://meditationchapel.org/calendar/.
Our community offers compassion and belonging amid shared silence and community discussions. In the mystery of sacred silence and stillness, as well as in times of verbal sharing, we may experience an expansion of our vision of reality – a reality of connection, of beauty, and of love. This is the vision and journey of faith, of cultivating an authentic loving relationship with Source. It is to this vision that everyone is invited.
I hope this publication will positively impact and inform your journey. The focus of this first edition is on vision, which invites us into both reflection and possibility. With vision, we find substance and meaning in our lives.
In this edition there are articles by Meditation Chapel's Roger Sessions, by Contemplative Outreach's Pamela Begeman, and other content intended to companion your journey.
Again, thank you for being here.
Laura Waters
Editor, Contemplative Times
Newsletter of meditationchapel.org
UNITED IN PRAYER DAY
March 16, 2019
Contemplative Outreach's annual
United in Prayer Day is
March 16, 2019.
This is a 24-hour prayer vigil for healing violence. Watch for more information on how to join us in the Peace Chapel for this special event. 
Contemplative Practice: VISIO DIVINA
Visio Divina invites the viewer into "divine seeing."
It is a sister practice of lectio divina.
What do the eyes of your heart see?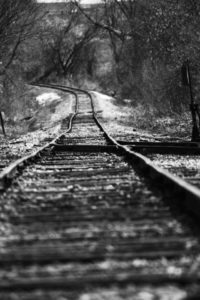 Photo copyright Laura Waters
---
The History of Meditation Chapel
by Roger Sessions
On August 22, 2012, I asked three people to try an experiment. Video conferencing was just becoming both popular and cheap. I had been meditating with the World Community for Christian Meditation (WCCM) for several years. It seemed like a meditation group could meet using the same video conferencing that companies were using for online meetings. So I convinced three other mediators from WCCM to give it a try. To the best of my knowledge, August 22, 2012 was the first time any group from any faith tradition had met to meditate together online. And although we had our share of technical glitches, we felt the experience was surprisingly positive.
Three days later, I brought a proposal to the WCCM-USA steering committee to start an experimental meditation group using video conferencing. They were skeptical but agreed to try it.
Within two years, we had numerous WCCM groups meeting online, all in a chapel I maintained on the WCCM-USA web site. We soon had around 40 people meeting, and we needed a more formal process for keeping track of our meditators. So we instituted a registration process much like what we have today. That was in August 2014. By July 2016, we had 76 people registered, a number that far exceeded my wildest dreams.
In July 2016, our 77th person registered for WCCM online meditation, and that turned out to be a major turning point for online meditation. That person was Robert Lalor. He brought an infectious enthusiasm and tremendous energy to online meditation. He poured his heart into the effort, and within another two years we had grown from 76 people registered to 346. We were now hosting WCCM groups not just from the USA, but from all over the world. Almost all of that growth I attribute to Robert's loving outreach.
With that rapid growth, however, came political problems. Up until then, we were not even a blip on the radar of WCCM-International. Now, because of our rapid growth (500% in just two years) we were suddenly in the limelight.
People started raising questions. Are they really following the teachings of John Main? This sacred sharing that they do for the second half hour, is that really part of the WCCM format? And shouldn't such a large WCCM community be under the control of WCCM-International, not WCCM-USA?
Robert and I were also discussing the future of online meditation. We felt that what we had accomplished was too important to be limited to just one organization. We felt that it should be opened to all faith communities. We believed that each faith community would be enriched by the presence of the others.
In the latter half of 2017, WCCM-International made a fateful decision. It decided to remove online meditation entirely from WCCM-USA and put it under the auspices and exclusive control of WCCM-International. Only by doing this, some felt, could the online community be effectively monitored and protected from non-canonical ideas and practices.
Robert and I felt called in a different direction. We felt called to be more open to other contemplative practices, not less. We knew that many in the WCCM online community had similar yearnings. But we also recognized that there were those who wanted a pure-WCCM experience. We believed both could be accomplished; WCCM-International was the perfect home for the pure-WCCM experience and Meditation Chapel could provide a home for the multi-faith experience. We never thought of Meditation Chapel as not-WCCM, we thought of it as WCCM+.
So in February of 2018, WCCM-International launched its online chapels and Robert and I launched Meditation Chapel.
The difference in the two visions was striking. The WCCM-International chapel would support only groups that focused on the wisdom teachings of John Main as interpreted by Father Laurence Freeman using a format approved by WCCM-International. Meditation Chapel, in contrast, would be open to all contemplative faith traditions, with no restrictions on faith, teachings or format. WCCM groups would follow a WCCM format, but other groups were free to use whichever format they preferred. Perhaps most important, Meditation Chapel would encourage participants to experience each other's contemplative traditions.
These contrasting visions caused some ripples in WCCM. A few people accused us of going rogue, but most supported our vision of a multi-faith community and many set up their groups on Meditation Chapel. This was finally settled in May of 2018 when Fr. Laurence Freeman gave his approval to having WCCM groups meet on the platform of their choice, either WCCM-International or Meditation Chapel.
Although Meditation Chapel had the vision of a multi-faith community from its initial conception, at its launch it only consisted of WCCM groups. The first step toward realizing the multi-faith vision occurred in February 2018, just after launching Meditation Chapel. I sent Pamela Begeman of Contemplative Outreach an invitation to host groups from Contemplative Outreach. She responded with interest. We met, discussed, planned, and then on June 28, 2018 the first group from Contemplative Outreach met on Meditation Chapel hosted by Isabel Castellanos. Now we are almost evenly split between WCCM and Contemplative Outreach groups.
Although at one time the idea of creating a multi-faith contemplative community seemed radical, even heretical, today we can't imagine any other way. We discovered that the teachings of Thomas Keating illuminate the teaching of John Main and vice versa. Robert and I were greatly moved to hear that Fr. Thomas was able to join one of our meditation groups in his last days and that he bestowed "blessings upon blessings upon blessing" on us. We strongly believe that Fr. John would have done the same, had he lived to see this.
And here it is, February 2019, one year after our launch. We now have more than 800 people registered for Meditation Chapel and 40 groups meeting every week. We have groups meeting in English, Spanish, French, and Russian. And we have vibrant communities from both WCCM and Contemplative Outreach. And most gratifying of all has been watching the close relationships that have formed between these two communities.
We have also continued experimenting. We have had interfaith meditation groups with guest musicians. We have had special interest meditation groups such 12-step groups and our recent Death and Dying group. We have been introducing readings from Women Mystics. And we have started this newsletter.
What will 2019 bring? I don't know, but I can't wait to find out! And we continue to invite your ideas and suggestions.
VINCENT PIZUTTO
author of Contemplating Christ: The Gospels and the Interior Life
will present a Lenten talk
PEACE CHAPEL
Saturday, 6 April 2019
at 12-1:30pm MT
PARTICIPATION IN THE MYSTICAL BODY
by Pamela Begeman
Contemplative Outreach
It was early Saturday morning in March 2018, early enough that I was still in my pajamas palming the warm coffee cup as I sat in bed.  What was unusual was the presence of an open computer in my lap as I prepared to engage in an experiment of prayer.  As a representative for Contemplative Outreach, I had been invited to try a prayer session on the Meditation Chapel to see if the community of Centering Prayer practitioners might benefit from connecting through this platform.
With one click, I was in the video chapel with about 14 other people from six different countries.  After being graciously and warmly welcomed, we settled in for an hour of communion – 25 minutes of silent prayer, then readings and community sharing.  The intimacy, warmth and connection were palpable and deeply moving.  Knowing I was auditing the group for a specific reason, the group took special care and extra time to answer my questions and witness to their own experiences of how important this platform had become in supporting a contemplative life.
After that session, I felt altered in a way that is hard to express.  My consciousness and being had been connected through silence to deeply spiritual people spanning the entire planet – strangers on one level but familiar companions on another.  A sense of expansiveness and unity energized me.  The sense of self and self-in-God was revealed to be inextricably linked beyond the boundaries of geography, practice, beliefs and backgrounds.  I had often felt this connection before on multi-day Centering Prayer retreats, but the sheer expanse of the global connection super-charged the experience of unity and loving kindness.
"We are invited … to go into the expanding worlds that open to us
as we move from one level of faith to the next.
It is as if Jesus were to say, 'Go forth …
Penetrate every possible level of human consciousness!
Enter into the fullness of divine union and then,
out of that experience … transform [all creation] through
the empowerment which union and unity with me
will instill in you.'"
~ Thomas Keating, The Mystery of Christ
Now, ten months later, there are 14 Centering Prayer groups, including groups hosted in four different languages and the 12-step tradition.  More are being added every month. This is in addition to the other groups hosted by those practicing the method of Christian meditation offered by Fr. John Main.  All are welcome to every group. There is no division in and through Christ.
Fr. Thomas said that whenever we sit down in silent prayer, we are praying for and in communion with everyone past, present and to come.  And that reality seems to come alive even more in the global community of the Meditation Chapel.
" … In the Christian tradition love is the bottom line: 'Love God with your whole heart, mind, soul and strength and your neighbor as yourself.' The same God is in others as in us. All humans basically are equal and, if they consent, are inserted into the Mystical Body of Christ to serve each other and to build-up the Body of Christ in every possible way."
~ Thomas Keating, That We May Be One: Christian Non-Duality companion book
You are invited to participate in this community of Love for yourself and on behalf of all humanity.
---
Meditation
by Linda S. Blake Segraves
I do my best to rid my mind
Of hollow, transient thoughts
And seek for truth eternal
Each thought, she is persistent
Intent to steal the show by
Pointing here, and pushing there
Sometimes I can let her go
And focus on what's real
Then she sneaks a swift return
Once, while centered on what's true
An image came to me, and then
The thought to name it, made it flee
---
---
SPREADING A NEW VISION
by Laura Waters
"The best success I can dream for my life: To have spread a new vision of the world."
~ Pierre Teilhard de Chardin
In 2015, I had a vision of a perpetually expanding table in a desert. At the table, a great many people gathered in mutual acceptance and respect to learn from one another and to draw closer to the Source of life. The table seemed a generous place for dialogue and silence and shared presence by all peoples – people of all orientations, all ethnicities and socioeconomic levels, the broken and the mended, the in-group and the marginalized, the hungry and sated, the light workers and dark dwellers, Jewish people, pagans, Muslims, Christians, Hindi, Buddhists, agnostics and atheists, thinkers and laborers, finders and seekers, contemplatives, activists, artists, pilgrims, sojourners, the spiritually curious, and spiritual refugees. The table is a place where open minds, open hands, and open hearts commune with Source and, therefore, with each other.
I was in a liminal space at the time, and, although the vision was beautiful, I had no idea how it would come into being. Soon after, I began attending online meditation groups. I met Roger Sessions and Robert Lalor in one of these groups. When they communicated their idea to expand online meditation into our beloved Meditation Chapel, my heart leapt, for I understood what they were offering was like the table in the vision. Meditation Chapel is an embodiment of the 'new vision' about which Teilhard de Chardin wrote.
Meditation Chapel has evolved into a thriving community, a bounteous space to which all are invited, included, and welcomed. We come from diverse backgrounds, wisdom traditions, and contemplative practices. We share Sacred silence, experiences, and insights, and – perhaps most importantly – we share in the overflowing Love of Spirit. What the Desert Mothers and Fathers of faith began so long ago continues and is cultivated here.
It is with great joy that we celebrate Meditation Chapel's first anniversary. May we continue to expand and deepen our commitment to, as John Main wrote, 'meeting and meditating,' and therefore, continue to expand our vision of, and communion with, the Divine.
---
Access our calendar (link appears below)
to find a group that meets at a time convenient to your schedule.
Online Group Calendar
Have you lost the link with the chapel URLs? You can find chapel URLs again by clicking here.
New Meditation Group: A Course in Miracles
Join with us as we meditate, reflect upon and experience the teachings of Jesus in 'A Course in Miracles'. The central teaching of ACIM is simple: Only Love really exists. Everything else is illusion. When: Mondays & Fridays, 2.15 pm Central Time. Where: Peace Chapel.
---
Recommendations for the editor?
In the spirit of expanding vision, we welcome your recommendations regarding the newsletter's content. Please direct suggestions to laura@meditationchapel.org.
---
Copyright © 2019 Online Meditation Chapel, All rights reserved.
You are receiving this email because you have registered as a user of Meditation Chapel
Our mailing address is:
Online Meditation Chapel
2104 Quanah Parker Trl
Austin, TX 78734-2832