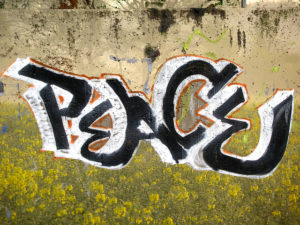 Last Saturday we participated in the 24 hour Healing from Violence vigil organized by Contemplative Outreach. We used our newly created virtual Peace Chapel for the vigil. The fact that people from so many time zones participated made  a bit of a challenge, but it also helped us achieve close to 24-hour coverage. While we in the U.S. were sleeping, our sisters and brothers in the U.K. could take over and visa versa.
This event was special for me because it showed the hunger for meditation events that reach across faith boundaries. We had many people from WCCM (http://wccm.org/) participating, but also many from Contemplative Outreach (https://www.contemplativeoutreach.org/).
Reaching across faith boundaries has been a guiding vision of Meditation Chapel from the beginning. We offer a platform for individual groups to meditate within the context of their faith tradition but also a platform that will host interfaith events that invite participation across many faith traditions. The Healing from Violence vigil was the first validation that this vision resonantes with so many.
After this positive experience, we will be organizing more interfaith meditation events in Meditation Chapel. Our next planned event is a Music Meditation. Stay tuned for more on that.
Do you have ideas for interfaith events we can sponsor? Let us know. Discuss them in our vibrant Facebook group. How do you think we can start making our informal motto,  World Peace through Shared Silence,  the new reality?
–  Roger Sessions, March 20, 2018
Photo by Erich Ferdinand, distributed by Flickr and made available through Creative Commons.